Home

>

RATIONAL ICOMBI CLASSIC 20 TRAY 1X1GN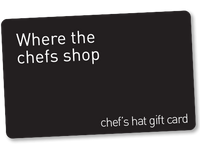 Spoil your loved ones with a chef's hat Gift Card
---
@chefshat
---
Latest Posts
Contact chef's hat
131 Cecil St
South Melbourne

Ph: +61 3 9682 1441
Or complete the provided form to contact us via email

Our Trading Hours are:
Monday- Friday: 9am to 5.30pm
Saturday: 9am to 4pm
Sunday: 10am to 4pm
CLOSED Public Holidays


Blog Archives
Blog Categories
Follow Us

Latest Tweets
Latest Instagrams
Latest Posts
Bulky Goods
Bulky Goods
Items listed as 'bulky goods' (BG) are classed as such for two main reasons;

1. They are large and therefore difficult and/or expensive to transport,
2. They may be technical in nature or have a number of options available.
Due to these reasons, there may be additional freight charges or some BG may not be available for online purchase.
Brands
Other products from this brand
RATIONAL ICOMBI CLASSIC 20 TRAY 1X1GN
Contact for Pricing
View Compare List
View Enquiry List
Go to Checkout
*This item is considered bulky/oversize and additional freight charges may apply.
Please Click Here to view more info on bulky goods.
Specifications
RATIONAL ICOMBI CLASSIC 20 TRAY 1X1GN

Description
> Combi-steamer in accordance with DIN 18866 for most cooking methods used in commercial kitchens for the optional use of steam and convection, individually, successively or together.

Cooking functions
> ClimaPlus: Active climate management in the cooking chamber, which constantly measures and regulates the humidity and ensures effective dehumidification with high productivity, cooking quality and low energy consumption. The humidity is set in 10% increments and can be tracked on the digital display for accurate manual cooking.
> Dynamic air turbulence in the cooking chamber due to three reversing high-performance fan wheels with five manually programmable fan wheel speeds. The optimal energy input results in a high level of uniformity and short cooking times.
> Effective steam generator for optimal steam performance even at low temperatures below 100 °C
> Integrated, maintenance-free grease separation system with no additional grease filter
> Cool-down function for fast cooling of the cooking chamber by means of a fan wheel
> Core temperature measurement using a core temperature sensor and optional positioning aid
> Delta-T cooking for particularly gentle preparation with minimal cooking losses
> Digital temperature display adjustable in °C or °F, display of target and actual values
> Digital display of the cooking chamber humidity and time, display of target and actual values
> Individual programming of up to 100 single or multi-level cooking programmes with up to 12 increments
> Individual adjustment of the cooking parameters time, temperature and humidity of a programme increment during operation
> Easy transfer of cooking programmes to other cooking systems with a USB stick
> Integrated hand shower with automatic return and switchable spray and single jet function
> Energy-saving, long-life LED lighting in the cooking chamber with high colour rendering for quick detection of the current state of food
> Free hotlines for questions regarding technology and application support (ChefLine)

Combi-steamer mode
> Steam 30 °C – 130 °C
> Convection 30 °C – 300 °C
> Combination of steam and
convection from 30 °C - 300 °C

Capacity
> 20 lengthwise insertion for 1/1GN-Accessories
> Mobile oven rack with 65 mm insertion distance

Dimensions (W x H x D)
Cooking system (body) 877 x 1807 x 847 mm

Voltage 3 NAC 415 V
Electrical connected loads 40.4 kW
Steam mode output 39.2 kW
Convection mode output 39.2 kW
Downloads
Shipping & Returns
RETURNS AND CREDITS
Please note a restocking fee will be applied, subject to conditions of sale. No claims or returns will be recognized unless made within 7 days of receipt of goods & relevant invoice number is quoted. We do not accept returns on indent (order in products), clearance items or any product subject to this quotation.
CANCELLATION
Cancellation of orders will incur a cancellation fee up to the total order amount. The implementation of this charge shall be solely up to Chef's Hat Australia's discretion.