Home

>

OVEN COMBI 4 TRAY BAKERTOP MINDMAP PLUS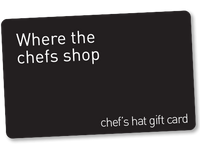 Spoil your loved ones with a chef's hat Gift Card
---
@chefshat
---
Latest Posts
Contact chef's hat
131 Cecil St
South Melbourne

Ph: +61 3 9682 1441
Or complete the provided form to contact us via email

Our Trading Hours are:
Monday- Friday: 9am to 5.30pm
Saturday: 9am to 4pm
Sunday: 10am to 4pm
CLOSED Public Holidays


Blog Archives
Blog Categories
Follow Us

Latest Tweets
Latest Instagrams
Latest Posts
Bulky Goods
Bulky Goods
Items listed as 'bulky goods' (BG) are classed as such for two main reasons;

1. They are large and therefore difficult and/or expensive to transport,
2. They may be technical in nature or have a number of options available.
Due to these reasons, there may be additional freight charges or some BG may not be available for online purchase.
Brands
Other products from this brand
OVEN COMBI 4 TRAY BAKERTOP MINDMAP PLUS
Contact for Pricing
View Compare List
View Enquiry List
Go to Checkout
*This item is considered bulky/oversize and additional freight charges may apply.
Please Click Here to view more info on bulky goods.
Description
Description
Technologically advanced combi oven for fresh or frozen baking processes and for gastronomy cooking processes (dehydrating, steaming, low temperature baking, sous vide cooking, roasting, grilling, pan frying, regeneration and plated regeneration) thanks to the Unox Intensive Cooking and Intelligence Performance technologies which guarantee perfect results and repeatability for any load size. Automatic management of cooking processes (CHEFUNOX) for perfect results even without a trained staff.
Specifications
BAKERTOP MIND.Maps™ COMBI OVENS.
600x400 PLUS

4 600x400 - PLUS ELECTRIC
Model: XEBC-04EU-EPRM
Pitch: 80 mm
Frequency: 50 / 60 Hz
Voltage: 400 V ~ 3N
Electrical power: 10.6 kW - (17amp 3 ph)
Max. gas rated power:
Dimensions WxDxH (mm): 860x967x675
Weight: 95 kg

The price of the oven includes: 1x UNOX specified water filtering system / 2x 1l double concentrate DET&RINSE™ PLUS / 1x first installation kit.

12 MONTH WARRANTY. ALL WARRANTY WORK TO BE AUTHORISED AND HANDLED VIA THE UNOX WARRANTY DEPARTMENT – PH +61 3 9876 0803.

LONG.Life4
Unox offers you the possibility of extending the guarantee on spare parts up to 4 years or 10.000 hours on-time. This is the LONG.Life4 program, tangible proof of the quality and reliability of CHEFTOP MIND.Maps™ ovens. Activation of the LONG. Life4 guarantee is simple. You just need to connect your CHEFTOP MIND.Maps™ ONE with the dedicated kit and register it on the Unox website. The PLUS models are ready prepared for internet connection (Ethernet) and allow you to register directly from the control panel. Kits for Wi-Fi or 3G connection are available for both models.
(Find out more at www.unoxaustralia.com.au, conditions apply)
Downloads
Watch video
Shipping & Returns
RETURNS AND CREDITS
Please note a restocking fee will be applied, subject to conditions of sale. No claims or returns will be recognized unless made within 7 days of receipt of goods & relevant invoice number is quoted. We do not accept returns on indent (order in products), clearance items or any product subject to this quotation.
CANCELLATION
Cancellation of orders will incur a cancellation fee up to the total order amount. The implementation of this charge shall be solely up to Chef's Hat Australia's discretion.