Home

>

OVEN MANUAL 6 TRAY BAKERLUX ECO UNOX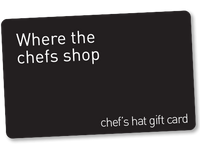 Spoil your loved ones with a chef's hat Gift Card
---
@chefshat
---
Latest Posts
Contact chef's hat
131 Cecil St
South Melbourne

Ph: +61 3 9682 1441
Or complete the provided form to contact us via email

Our Trading Hours are:
Monday- Friday: 9am to 5.30pm
Saturday: 9am to 4pm
Sunday: 10am to 4pm
CLOSED Public Holidays


Blog Archives
Blog Categories
Follow Us

Latest Tweets
Latest Instagrams
Latest Posts
Bulky Goods
Bulky Goods
Items listed as 'bulky goods' (BG) are classed as such for two main reasons;

1. They are large and therefore difficult and/or expensive to transport,
2. They may be technical in nature or have a number of options available.
Due to these reasons, there may be additional freight charges or some BG may not be available for online purchase.
Brands
Other products from this brand
OVEN MANUAL 6 TRAY BAKERLUX ECO UNOX
Contact for Pricing
View Compare List
View Enquiry List
Go to Checkout
*This item is considered bulky/oversize and additional freight charges may apply.
Please Click Here to view more info on bulky goods.
Specifications
The BakerLux™ humidity convection ovens are designed to optimize the results of the most common baking processes.

BakerLux™ ovens - effectiveness and essentiality, a winning combination:
BakerLux™ ovens are effective as they guarantee maximum cooking uniformity in any load condition, and essential as they have been designed to give professional chefs everything they are looking for in a baking oven without any unecessary extras.
In the digital Dynamic version with 10 direct-access programs, BakerLux™ ovens are the ideal solution for baking frozen bread and pastries in supermarkets and convenience stores.
In the mechanical Manual version, BakerLux™ ovens are the perfect mix of great performance and simplicity. Reliability, simplicity, safety and hygiene are the strengths of the BakerLux™ ovens.

BakerLux™ is available in two versions: 6, 10 and 16 pans 600x400.

Convection baking 30 °C - 260 °C
Convection cooking + Humidity 48 °C - 260 °C
Maximum pre-heating temperature 260 °C
AIR.Plus technology: multiple fans with reversing gear
AIR.Plus technology: dual fan speeds
DRY.Plus technology: rapid humidity extraction
STEAM.Plus technology: manual humidity activation
Protek.SAFE™ technology: maximum thermal efficiency and working safety (cool door glass and external surfaces)
Visualisation of the residual baking time
Continuous functioning «INF»
Door hinges made of high durability and self-lubricating techno-polymer
Reversible door, even after the installation (not for 16 600x400 model)
Door docking positions at 60°-120°-180°
Rounded stainless steel AISI 304 cavity for hygiene and ease of cleaning
Cavity lighting through external LED lights (only for 16 600x400 model)
Cavity lighting through long-life halogen lights (only for 10 and 6 600x400 models)
High-durability carbon fibre door lock
Openable internal glass to simplify the door cleaning
Stainless steel L-shaped rack rails
Light weight – heavy duty structure using innovative materials
Safety temperature switch

Product code XB693
Product name BAKERLUX MANUAL OVEN 6 600x400
Dimension - Width 860mm
Dimension - Depth 882mm
Dimension -
Height 930mm
Product Capacity 10 Tray 600 x 400mm TRAYS NOT INCLUDED
Pitch 80mm
Warranty 1 Year Parts and Labour
Product Origin ITALY
Power Delivery 380 V - 415 V ~ 3 PH 10,5 kW
Watch video
Shipping & Returns
RETURNS AND CREDITS
Please note a restocking fee will be applied, subject to conditions of sale. No claims or returns will be recognized unless made within 7 days of receipt of goods & relevant invoice number is quoted. We do not accept returns on indent (order in products), clearance items or any product subject to this quotation.
CANCELLATION
Cancellation of orders will incur a cancellation fee up to the total order amount. The implementation of this charge shall be solely up to Chef's Hat Australia's discretion.